Comedians Gone Serious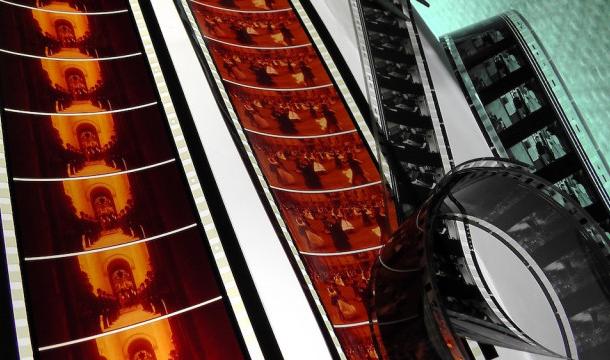 From Frat Pack goofball Jonah Hill's Oscar-nominated turn in The Wolf Of Wall Street to Saturday Night Live star Will Forte's surprisingly measured display in Nebraska to screwball master Steve Carell playing against type in the brilliant The Way Way Back, a whole host of funnymen have opted to showcase their more dramatic range over the last twelve months. But here's a look at five of the all-time greatest performances from comedians who turned that smile upside down.
Adam Sandler (Funny People)
Paul Thomas Anderson's Punch Drunk Love is usually cited as the moment when Hollywood's most successful manchild proved that there was more to his talents than yelling intensely and finding a use for Rob Schneider. But had Funny People been directed by someone without the baggage of Judd Apatow, then maybe his multi-layered performance as embittered stand-up comedian George Simmons would have gained more credit. Indeed, Sandler is a revelation here, shifting moods with the utmost ease as he attempts to come to terms with his own mortality while simultaneously sending up his own divisive real-life persona. Which makes his subsequent run of embarrassingly awful comedies (Jack & Jill, Grown Ups) even more unforgivable. -
Marlon Wayans (Requiem For A Dream)
The fact that Marlon Wayans was even cast in Darren Aronofsky's harrowing drug drama still seems slightly absurd. Best-known for appearing in a string of painfully unfunny parodies (Scary Movie 2, Dance Flick, A Haunted House) and borderline offensive Razzie-nominated 'comedies' (Little Man, White Chicks), the 41-year-old hasn't appeared in anything remotely similar either before or since. But Wayans handled his surprisingly weighty role with aplomb, completely eschewing his usual cockiness to tap into a very dark place indeed as Jared Leto's heroin-addicted best friend Tyrone C. Love.
Robin Williams (One Hour Photo)
Like Sandler, Williams has gained more plaudits for other dramatic roles, most notably his inspiring performance in Dead Poets Society and Oscar-winning turn in Good Will Hunting. But it's his chilling display in psychological thriller One Hour Photo which cemented his ability to step out of character. In fact, it's difficult to comprehend that he's the same guy who starred in such emotionally-manipulative schmaltz as Patch Adams and What Dreams May Come as he portrays a loner photo technician who becomes obsessed with a suburban family with just the right balance of charm and menace.
Jim Carrey (Eternal Sunshine Of The Spotless Mind)
You have to wonder what exactly Jim Carrey has done to upset the Academy Awards' voting panel. The rubber-faced comedian confounded everyone's expectations in the prescient The Truman Show, was eerily spot-on in his portrayal of the late eccentric Andy Kaufman in Man On The Moon and provided the emotional center in Michel Gondry's head-scratcher Eternal Sunshine Of The Spotless Mind but has yet to receive even a sniff of an Oscar nomination for his troubles. Living up to his full potential as Joel Barish, a socially-awkward shell of a man who undergoes an operation to remove painful memories of a relationship, it's the snub of his latter performance which is arguably the biggest crime.
Mo'Nique (Precious)
As with Wayans, outrageous comedienne Mo'Nique's villainous performance in Lee Daniels' grim but ultimately triumphant drama Precious appeared to come from nowhere. Indeed, before taking on the role of the titular character's monstrous abusive mother, the most notable credit on her CV had been as the lead in the critically-panned comedy Phat Girlz. But she stunned and repelled audiences everywhere with her powerhouse portrayal of the brutally sadistic Mary, deservedly landing a Oscar win in the process.