Summer Songs: the Music of Summer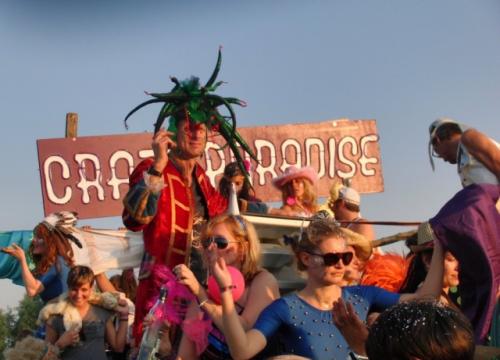 The odd riot aside, summer in the UK is usually punctuated by riotous behaviour of another kind. In our small island there are over 400 music festivals a year – so whether you are ready to shake your wellies in the mud at Glastonbury, or try relaxed camping at the Big Chill, there is a festival to suit your style of music – anything from Jazz to Goth.
I've done my time at festivals, and not being one for roughing it – these days camping must include a blow up mattress that is at least two foot thick and hot, running water – I still like watching the live footage and remembering the bands that make summer.
Somehow there is something really good about summer music. Everyone is in an L.A. state of mind, most sensible people have given up wearing suits to the office and in London every piece of outdoor space is thronged with people having picnics and playing Frisbee. Anyone would think we were in Ibiza! Of course, the genre that lends itself best to the season has got to be pop.
Light & bubbly, tuneful pop can serve as a reminder of a summer kiss, a brilliant holiday clubbing in Spain, or the weekend you and your mates went kite-surfing in Cornwall. By its very nature, it's not serious. Nor should it be – leave ponderous prog-rock for the autumn, save screamo for the depths of winter. FYI - Having grown up in a hot climate in the Southern hemisphere, the screamo usually kicks in at month six of winter here in the North!
Of course, the ultimate summer song has simply got to be the Don Henley anthem, 'Boys of Summer'. When I hear that, I think of the year I spent in Indiana as an exchange student – I remember fireflies and the taste of sweet-corn and freshly-grown tomatoes. OK, I know that is not quite pop, but it deserves a mention because as far as I can tell, it's such a classic Boyzone (band of zero talent) haven't attempted to cover it yet, thank god!
Still, as successive summers have passed, there is always a song that serves as the theme tune. One of my favourite songs 'She's got you high' by the little-known Mumm-Ra, always makes me feel sunny because it reminds me of a summer of hope and optimism – that was the summer I bought my boogie board and got back on the ocean waves. I have a similar feeling when I listen to 'Cape Cod Kwassa Kwassa' by Vampire Weekend.
Countless summers spent dancing in nightclubs means I have every album Cafe del Mar ever released. My trip to the West Coast in South Africa earlier this year has put 'Enter the Ninja' by urban commentators, Die Antwoord top on my playlist. You might not get the cultural nuances, but this song is sheer genius, although you probably would only describe the chorus as pop!
This summer, I'm heading to Mexico with some friends. We're renting a villa on a lagoon, and planning on spending the week chilling out and mixing Margueritas. I am mixing the playlists. So a mixture of funky house, courtesy of Thievery Corporation for those long boozy lunches, and some Yo La Tengo for good measure. Check out their song 'The Summer!'
What makes your summer song? We'd love to know, so post a comment.