The Week in Music News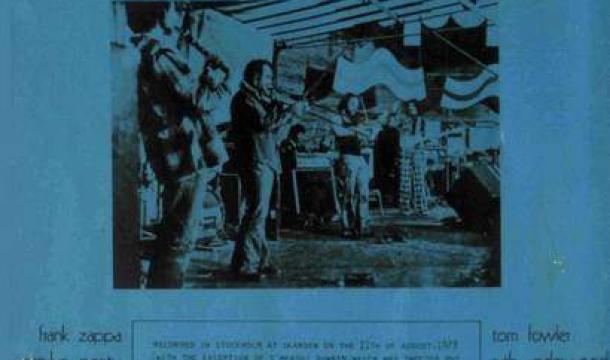 R.I.P. George Duke
Well, we're so crushed over here that we can barely stand to write about it. George Duke, legendary jazz / R&B / fusion artist, has left us. Duke's legacy as an innovator, composer, producer, artist, and even mentor to other artists will stand casting a long shadow for decades to come. He shared a stage with Miles Davis, Michael Jackson, Jean-Luc Ponty, Billy Cobham, Jill Scott and Sheila E. And of course...
...he was one of the most famous, if not the most famous, member of the ensemble led by Frank Zappa, peace be upon the name of the prophet. We just can't waste words expressing what his own music said so eloquently, so here's live footage from Stockholm, Sweden, 1973. This is the same version of "Dupree's Paradise" you have on the Piquantique album, and if you don't believe us, look closely at that header image up there, becase that's on the inside of the CD case insert. Anyway, George Duke rocking your universe on the synthesizer bank with "Dupree's Paradise":
Here's George Duke on keyboard and vocals live with "Sofa No. 2" (with bonus-buck "WTF?" claymation in the middle):
And how about Duke himself center stage, the George Duke Band, live in Tokyo in 1983 - the whole damned hour-plus concert:
We could go on all day. Literally, his career spanned 6 decades, he produced 30 solo albums, and that was outside his sideman work under the names listed above. You've heard more George Duke music than you even realize, and it's a terrible shame more people don't know his name.
In other news that nobody gives an egg about now:
Russia is going after Bloodhound Gang:
First Pussy Riot, now Bloodhound Gang is the latest band to run afoul of the Big Red Bear. Because they desecrated the Russian flag onstage at a concert. Yeah, what did you expect? They're Bloodhound Gang! Hey, Putin, just shoot Edward Snowden and you'll feel a lot better. Leave our musicians alone.
Andy Warhol's grave is now famous 24/7
The pop artist and mentor to so much of the roots of our music culture today (including Velvet Underground) would be quite amused to hear that his tombstone now has 24/7 video streaming live on the web. Yes, the man who (we hate ourselves for reprinting the cliche here but some of you saps in the back will never know who we're talking about if we don't) once said that everyone will be famous for fifteen minutes now gets to be famous continuously, day and night, forever, on the Internet.
Local angle: Iowa State Fair 2012 music report
Your humble author is also a hawkeye, so this post will still be runny when I am on my way to the Iowa State Fair. We can't get there for any day but this Saturday, which sucks because the only band that'll be there that day is Blackhawk... some cowboy black-Stetson-hat cliche band. You know who we missed Friday? Skid Row and The Turtles and other members of this little show, that's all! And how about yesterday? Blue Oyster Cult! That rates some more exclaims: !!!!! Didn't even know they were still together.
Here, we'll just post their accidental entry into the soundtrack to Heavy Metal. And you can Blue Oyster Cult out of this post, with our promise that we'll rave some more about George Duke and his ilk one of these days.