Music News Wrap-Up : 6/14/13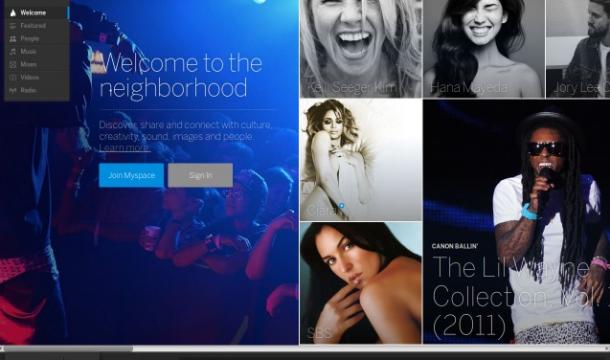 Adrian Belew ditches Nine Inch Nails
Surprisingly enough, Belew has decided that he's just not that into Nine Inch Nails after all. This, after Trent Reznor heaped praise on Belew as a driving force in the group's new progress. However, Belew is an ex-King Crimson alumni, so maybe his standards are too high-fallutin'. Here, King Crimson live with "Elephant Talk," just to show what could have been:
MySpace got relaunched
"Grandpa, tell us about MySpace!" "Well, you whippersnappers, back in the days of yore before facebook..." MySpace has rebirthed itself from its own ashes, as a phoenix. The new site overhaul makes it slick and hip, and it's now focused exclusively on music. Somewhere along the way to failing to become the web's premiere social site, MySpace became the place for bands and music artists to network and put up a portfolio... so the domain's executives - in an astounding display of rare common sense that's causing sinkholes in the space-time continuum - decided to actually give their user base what they want and turn it into a social music web space.
Vivian Campbell, guitarist for Def Leppard, has been diagnosed with Hodgkin's Lymphoma cancer
Campbell announced this news on Monday. Now, he's quick to assure us, it's not that bad. Hodgkin's has an 80% survival rate. He's getting chemotherapy, so he's got the bald head trademark. And cancer or not, he says he's still keeping his commitment to his tour dates - how bad ass is that? Here's Campbell live with the restof the group in '93 with "Love Bites":
They Might Be Giants releases new album
They Might Be Giants is shaking up their fan base a little with their latest single, "Black Ops," far darker and more progressive than their usual fair. It's also the longest track on the new album, Nanobots. Here's a far shorter and more lighthearted piece, "Let's Destroy The Past":
Rapper 2Chains had an extremely bad week
First he got robbed at gunpoint where the robber stole his wallet and phone (Seriously? Who steals a rapper's phone? Phones are disposable now, get the bling!). Then he got busted on pot possession. Man can't catch a break. Speaking of weed, here's Bill Maher chirping his most optimistic for a brighter future when weed prohibition is ended.
And happy birthday to Scott Rockenfield, who turns 50 on June 15th
He's co-founder of Queensryche. And this is an excuse to work in that the birthday song (alleged to have been under copyright all these years) is now being challenged in court. Which is why you've never heard a cover of it make the top 40.