The James Bond Themes That Never Were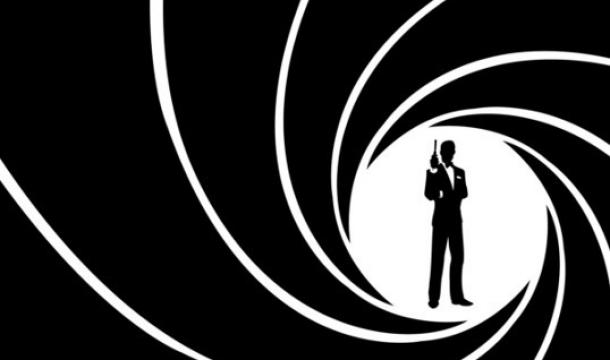 With the 24th film in the James Bond series, Spectre, confirmed to hit cinemas later this year, speculation continues to mount as to which in-vogue performer will get the chance to belt out its theme over the opening credits, (Sam Smith is currently the hot favorite). But quite often, it's the 007 songs which are thrown onto the scrapheap that turn out to be far more memorable than the chosen ones. Here's a look at five rejected Bond themes that in an alternate universe, would be regarded as cinematic classics.
Saint Etienne – "Tomorrow Never Dies"
Pulp, Marc Almond, The Cardigans and k.d. Lang all submitted songs for Pierce Brosnan's second outing as 007. But it's Saint Etienne, and their exquisite homage to the John Barry scores of the 60s, that should perhaps feel most cheated after being ignored in favour of Sheryl Crow's forgettable attempt. Even Brosnan himself later argued that it was "seven times better" than the official theme.
Pet Shop Boys – "This Must Be The Place I Waited Years To Leave"
Responsible for one of the more forgettable Bond themes, A-Ha were unfathomably given the nod for 1987's The Living Daylights ahead of the year's most successful pop act, Pet Shop Boys. Later appearing on their 1990 album, Behaviour, the dramatic and far superior synth-pop of "This Must Be The Place I Waited Years To Leave" only confirmed that the producers made the wrong call.
Blondie – "For Your Eyes Only"
Sheena Easton's theme to 1981's For Your Eyes Only may have received both a Golden Globe and Oscar nomination, but it still pales into comparison with Blondie's track of the same name. Debbie Harry and co. were in fact the producers' first choice to open the credits, but were replaced by the future Prince protégé after the band insisted on writing their own song – a suitably moody piece of new wave which eventually appeared on 1982's The Hunter.
Phyllis Hyman – "Never Say Never Again"
Intended to introduce Sean Connery's return to the role after a 12-year absence, "Never Say Never Again" perfectly bridged the gap between the brassy belters of Shirley Bassey and the smooth soul-pop of Gladys Knight. Sadly, following a dispute with the score's composer Michel Legrand, producers were forced to shelve late Phyllis Hyman's superior theme and give the job to Brazilian singer Lani Hall instead.
Johnny Cash – "Thunderball"
Admittedly, The Man In Black's theme to 1965's Thunderball suggested the James Bond series had took an unexpected turn into Spaghetti Western territory. But the Ennio Morricone-esque trumpets, shuffling country beats and Cash's booming tones would certainly have been preferable to the chosen histrionics of Tom Jones.