The 'Quarter-Decent Three Chord' Britpop Playlist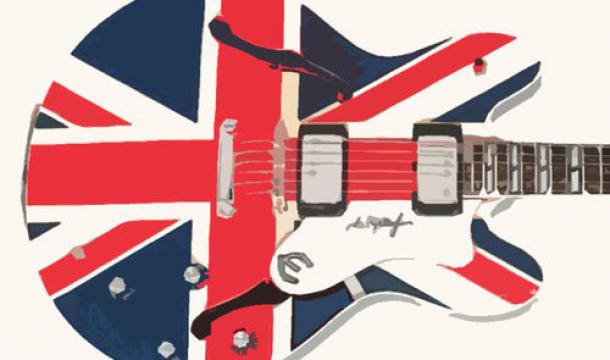 Perhaps forgetting that he spent the entire first chapter of his post-Take That career desperately trying to ride on the last remaining coat-tails of the Britpop movement, Robbie Williams launched a blistering tirade against some of the era's mid-table bands this month in a dispute with Brett Anderson. Challenging the Suede's frontman assertion that today's boybands produce the same 'crap pop' as those of the 90s, Williams named a whole host of forgotten indie acts to back up his claims that guitar music is even more guilty of mediocrity. While he may have a point with the likes of Shed Seven, Menswear and Northern Uproar, not every outfit he listed merited such a 'quarter-decent three-chord d***head' description. Here's a look at five tracks that Williams perhaps needs to re-evaluate.
The Bluetones - "Firefly"
Mark Morriss and co. got off fairly lightly in the rant compared to their peers, with Williams even acknowledging that they at least had one good song. It's pretty likely that 1996 UK No.2 hit, "Slight Return," was the track he had in mind, but there was far more to The Bluetones' 18-year career than their biggest single. Parent album, Expecting To Fly, was full of similarly graceful and highly melodic tunes, while the likes of later releases "Solomon Bites The Worm," "If" and "Keep The Home Fires Burning" were all worthy of their Top 20 status. But the Hounslow quartet were at their best when they were at their jangliest, and this highlight from their 2010 swansong, A New Athens, proved that they remained utterly charming right up until the end.
Ocean Colour Scene-- "Hundred Mile High City"
Williams back-tracked on his initial suggestion that Ocean Colour Scene had one ace card up their sleeve. But in fact, the mod revivalists had several, from the Led Zeppelin-esque blues of "The Riverboat Song" to the Quadrophenia-inspired ballad, "The Day We Caught The Train." The fact that they've been peddling the same derivative 60s guitar pop ever since has undoubtedly diminished their reputation. But as Steve Cradock's thunderous riff on this theme to Guy Ritchie's Lock, Stock and Two Smoking Barrels proved, their Weller-championed brand of dad-rock could occasionally be thrilling.
theaudience - "A Pessimist Is Never Disappointed"
Williams had history with theaudience - the band famously turned down the offer of a support slot back in 1998, while he once said Sophie Ellis-Bextor had a face like a satellite dish - so it was hardly surprising that their name cropped up in his Britpop hall of shame. But although they only made it to one album before their frontwoman began competing in blockbuster chart battles with Victoria Beckham, they were far more palatable than most of the female-fronted Britpop acts. None more so than on their first of two UK Top 40 singles, a brilliantly-titled slice of indie-pop which sounded like a collision between Saint Etienne and Blondie.
Hurricane #1 - "Step Into My World"
Poor Andy Bell had to suffer the indignity of seeing two of his bands on Williams' hit-list, first with his early 90s shoegazing outfit Ride (who split up before the term Britpop had even been coined), and secondly, Hurricane #1. Admittedly, the Creation Records signing were one of the most obvious Oasis copycat bands to arrive in the wake of Definitely Maybe and (What's The Story) Morning Glory? (ironically, Bell later joined the Gallagher brothers on lead guitar). But containing one of the most epic riffs of the mid-90s, lead single "Step Into My World" proved that at least their tribute act was, however briefly, an equally anthemic one.
Sleeper-- "Inbetweener"
Now a successful author, Sleeper's Louise Wener inadvertently became the ultimate pin-up for a whole generation of male Britpop fans when the band arrived in 1995 armed with their 'Pixies-meets-Partridge Family' sound. There was plenty of eyelash fluttering in the video for their first Top 40 single, and a rather random appearance from ultra-camp Supermarket Sweep quiz show host Dale Winton, but its squalling indie-rock riffs and Parklife-ish kitchen sink tales of suburban life proved she was more than just a pretty face.