The Week in Music News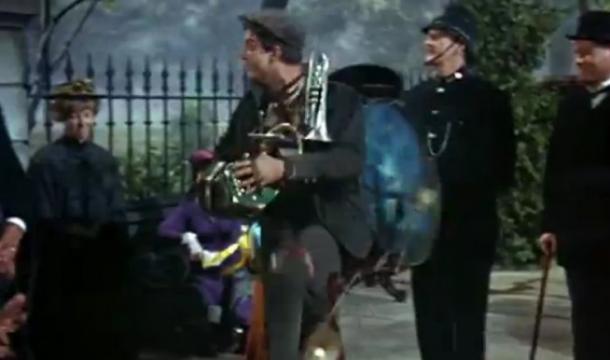 RIP songwriter J.J. Cale
Not to be confused with the experimental artist and former Velvet John Cale, songwriter J. J. Cale passed away July 28 at age 74. JJ Cale is best remembered for penning the hits "Cocaine" and "After Midnight," both hits for Eric Clapton, "Clyde" for Dr. Hook & the Medicine Show, and "Call Me the Breeze," a hit when Lynyrd Skynyrd covered it.
But here's J.J. Cale's own Billboard Hot 100 hit, #22 in 1972, "Crazy Mama," taped at a live performance:
The drummer from Cheap Trick is suing the band
Bun E. Carlos is suing the band for a six-figure sum claiming he's owed money for back pay, charges on credit cards, deferred compensation, and all kinds of stuff. The rest of us are wondering: Cheap Trick? Wasn't their last hit in 1990? What money?
That controversial cover of the Rolling Stone? It sold copies anyway.
The Boston Mad Bomber Dzhokhar Tsarnaev did what so many of us would like to do, he made the cover of Rolling Stone. And the public was outraged! The story dominated the Internet for all of, I dunno, 90 seconds. Anyway, HuffyPo says that the issue sold double the number of copies just because people wanted to see what all the fuss was about. Since we already mentioned Dr. Hook & the Medicine Show above, we might as well post their song here because we love it so damned much:
An American tourist in Thailand got shanked singing karaoke.
As far as anybody can tell, a fight broke out over karaoke in Thailand resulting in a fatal stabbing. We're scratching our heads over the details, though. The stabbing victim was supposed to go onstage and sing in front of a live band - because that's how they do karaoke there? And the band began playing "Hotel California" instead of the song he wanted - now, even hearing "Hotel California" can send your humble author into a bad mood anyway, even outside the context of karaoke. And then he got angry and - what, stormed the stage and attacked the band? So, "a fight broke out" and he got stabbed. Why wasn't the band arrested for playing "Hotel California"? Oh, and we've blogged before about the dangers of karaoke.
Finally... Pogo!
If you didn't catch it on its first viral pass, the surreal video mash-up artist known as Pogo hacked out a new piece called "What I Likes," composed of cut-up sound bites from Mary Poppins. Here it is:
And because Pogo is just so dad-burned magical, here's one of his earlier hits, "Alice":
Keep on cruisin' that summer, because in just one month it'll be over like a dream.