But Have You Heard the Punk Version of "Summer Nights"?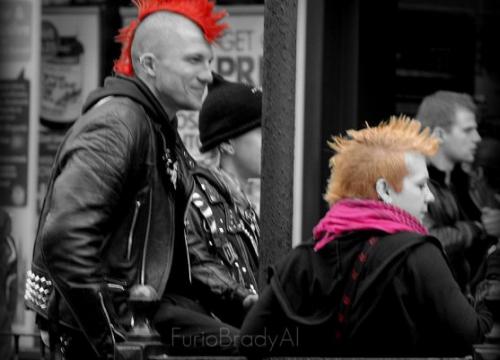 Of course, when an artist covers another artist's song, they're expected to put their own stamp on it. There'd be no point to doing a cover if the covering artist doesn't have something new to bring to the table. But these songs have cover versions which go above and beyond the call of duty, presenting such a radically altered take that it barely qualifies as a cover at all. They're also good mind-bending fun to listen to!
"Boyz in the Hood"
Original band: Eazy-E
Cover you've got to hear: Dynamite Hack
Whenever you mention that you're doing a list of radically re-thought covers, everybody around you says "Be sure to include Dynamite Hack's Boyz in the Hood!" So here it is. This cover, re-done as a melodic post-grunge toe-tapper, is practically the only thing the Austin, Texas group is known for, so we'd better include it!
"My Sharona"
Original band: The Knack
Cover you've got to hear: Veruca Salt
From their debut album American Thighs, Veruca Salt released a single version of "Victrola" and then this was their idea for a B-side. As opposed to The Knack's bass-driven pop-punk sound, Veruca Salt turns this into a lazy, jazzy, funk number, at half the tempo and with an attitude that's so laid back, it seems to have been done from bed.
"Like a Virgin"
Original band: Madonna, of course.
Cover you've got to hear: Richard Cheese
Bonus other cover you've got to hear: Marilyn Manson
Richard Cheese actually does this as his whole career; he takes songs from every genre under the sun and converts them into the most stereotypical Las Vegas lounge music. It's really quite brilliant. This one is on his <b>I'd Like a Virgin</b> album, where he gives the same treatment to Michael Jackson's "Beat It," Depeche Mode's "Personal Jesus," and Snoop Dog's "Gin and Juice." And for our bonus round, there's Marilyn Manson backed with Nine Inch Nails. His version sounds like an acid trip with a head full of groaning demons, exactly like you'd expect from Marilyn Manson.
"White Rabbit"
Original band: Jefferson Airplane
Cover you've got to hear: Collide
Collide is a Los Angeles trip-hop band who sticks strictly to the rave-house genre, so this fits. "White Rabbit" has been one of the signature songs of the psychedelic movement even since before Hunter S. Thompson had to confront his lawyer in a bathtub on a bad trip with a toaster. But Jefferson Starship really played it straight by comparison to Collide, who fills your head with a wall of sketchy whispers and pulsing electronics, compelling you to dance with your dead ancestors on the edge of the cliffs of madness.
"No More Mr. Nice Guy"
Original band: Alice Cooper
Cover you've got to hear: Pat Boone
Pat Boone is to heavy metal what salt is to a slug, so you're forgiven for not liking this one. But you have to admit, it is very original. This is the canonical bad-boy ballad done sort of like how Frank Sinatra would have envisioned it on the <em>Tonight Show</em>. And of course it's hilarious just because it's Pat Boone.
"Immigrant Song"
Original band: Led Zeppelin
Cover you've got to hear: Dread Zeppelin
When you think of reggae bands led by a 300-pound Elvis impersonator who only cover one band and named themselves as a pun on that band's name, Dread Zeppelin is the first name that probably comes to mind. They make a whole career out of doing Zeppelin's classics as reggae songs, so this is merely one of the more recognizable efforts in a sea of audacity.
"Summer Nights" (or any song from Grease)
Original band: John Travolta and Olivia Newton-John
Cover you've got to hear: Less than Jake
Less Than Jake, a ska-punk band from Florida, did a whole album of these titled Greased. "Summer Nights" is just one of the songs brilliantly imagined from '50s bubblegum to '90s pop-punk. While you're there, you can check out the similar treatment given to "Greased Lightning," "Beauty School Dropout," and others. And you thought we were bluffing!