Cover Me Bad - Eight hit songs that nobody knows are cover versions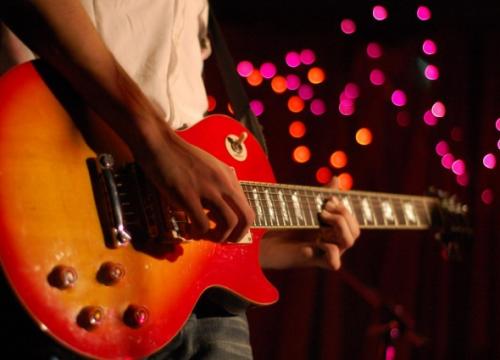 Covering songs by another artist is a very common practice in the music business. US Copyright law going back to 1909 makes allowances for it, either by two artists negotiating for a royalty split, or by a legal clause known as a "mechanical license" where you can cover another artist's song without even getting their permission, and let a governing body such as ASCAP or BMI handle the license fees.
And often, the cover version's fame will outshine the original. This is especially jolting when the song becomes known as the covering artist's signature song, while the original artist languishes in obscurity. Here's a list of ten examples that we think most of you will find the most surprising:
1. "Girls Just Want to Have Fun"
Who you think it's by: Cyndi Lauper
Who it's really by: Robert Hazard
That's right, the fun-lovin' girl-power anthem was written by a dude! Hazard both wrote and recorded it from a male point of view in 1979. His group was known as Robert Hazard and the Heroes, but they were virtually unknown outside the Philadelphia club scene. Lauper changed a few of the words and submitted it to Hazard for approval.
2. "From A Distance"
Who you think it's by: Bette Midler
Who it's really by: Nanci Griffith
No wonder this song is playing every time you encounter a secretary whose radio is tuned to the easy listening station. Julie Gold is a New York singer-songwriter who was working as - are you sitting down? - a secretary for HBO when she penned the song. She first licensed it to
Austin, Texas recording artist Nanci Griffith, who released it in 1987. Bette Midler didn't chance upon it until 1990.
3. "I Love Rock And Roll"
Who you think it's by: Britney Spears if you're younger, Joan Jett if you're older.
Who it's really by: The Arrows
Alan Merrill and Jake Hooker of The Arrows wrote and released the song way back in 1975, even performing it on their UK TV show Arrows. The Arrows' label didn't do much to promote it and the song never charted. Joan Jett saw The Arrows when she was still with the The Runaways in 1976, then got the rights to the song and made chart-rocking history. Britney Spears, who wasn't even born yet, would go on to revive the song in 2002.
4. "Hazy Shade of Winter"
Who you think it's by: The Bangles
Who it's really by: Simon & Garfunkel
While S. & G. certainly have their own claims to fame and a half-dozen songs of theirs which receive airplay, this one is not really well-known under their name. The Bangles took it to the next level when they picked it as their contribution to the 1987 film Less Than Zero. It later found a second life as the bumper music for the now-defunct paranormal late-night radio show, Coast to Coast AM.
5. "Me and Bobby McGee"
Who you think it's by: Janis Joplin
Who it's really by: Roger Miller
To the many things that just weren't fair to Joplin's career, add to it that her only #1 hit (and one of only two Top-40 charting hits) was a cover. It was originally written by Kris Kristofferson and Fred Foster, who licensed it to country singer Roger Miller, who got a #12 out of it on the US Country charts in 1969. Canadian artist Gordon Lightfoot then took a swing at it, scoring #1 in the Canadian Singles charts. Joplin took it from there, recording it just a few days before her death in 1970.
6. "Blinded by the Light"
Who you think it's by: Manfred Mann's Earth Band
Who it's really by: Bruce Springsteen
Springsteen was first to the studio, having written the song, and released it in 1973 on his debut Greetings from Asbury Park N.J. album. Lo and behold, it charted not. Manfred Mann came along in 1976 and gave the song its Renaissance. By the way, Mannfred Mann just about made a career out of this - their other #1 hit, "Do Wah Diddy Diddy," was from The Exciters, and of course their #10 hit "Mighty Quinn (Quinn the Eskimo)" was Bob Dylan's handiwork.
7. "Am I Evil?"
Who you think it's by: Metallica
Who it's really by: Diamond Head
Diamond Head has their place today in rock 'n' roll history as one of the gems of the New Wave of British Heavy Metal in the '70s, but back then they went mostly unnoticed except for by one Lars Ulrich, who got most of his inspiration for Metallica's whole style from Diamond Head and credits them as such today.
8. "Mickey"
Who you think it's by: Toni Basil
Who it's really by: Racey
Wow, not only is this song popular as Basil's hit, it's her only hit and her absolutely sole claim to fame! But it was written by Mike Chapman and Nicky Chinn originally under the title of "Kitty." UK group Racey did it - as a man's song! - in 1979, a whole two years before Basil picked up her pom-poms for the video that launched New Wave on MTV.