Music News Wrap-Up 7/5/13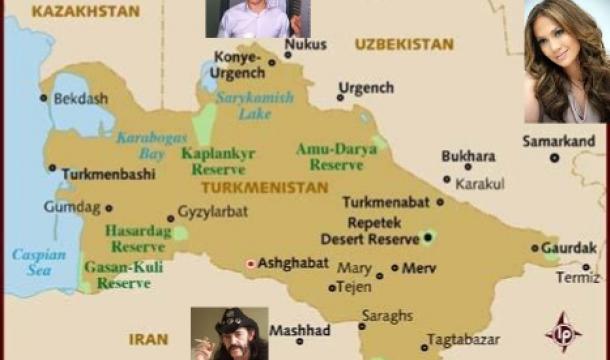 Tom Scholz of Boston fame sees his lawsuit backfire
Scholz was attempting to sue the newspaper Boston Herald for defamation of character, claiming in 2007 that they implied that he was to blame for the suicide of bandmate Brad Delp. Not only has a lost the suit, but the court is ordering him to pay back legal fees to the tune of $132,000. Note to people who take on newspapers for defamation or slander: Free press laws in the US basically make that impossible. And the band that released an album titled Corporate America should have known better.
Bad Molly going around at Paradiso
For a story that will take you right back to "bad acid" warnings around the '60s concert circuit, a bad batch of Molly killed one and sent a hundred or so more Paradiso Festival concert-goers to the hospital with overdose conditions. Apparently the Molly, which should have been pure MDMA, was instead laced with coke, acid, or meth. Stick to smoking plants, kids; they're easier to identify.
Motorhead frontman Lemmy Kilmister's health in bad shape, canceling tour
Motorhead gave up on canceling concerts one at a time and has just canceled the whole tour after Lemmy's condition has gotten worse. The hard-rock legend has had numerous complications arising from an accident where he fell and broke his hip. Since
Mick Jagger admits it doesn't take a rocket scientist to be a rock star
The Jag candidly revealed in an interview that being the lead man for The Rolling Stones has been "intellectually undemanding" and even wistfully speculates on a career in teaching instead. Hey, Mick, teach a music class! Problem solved.
Jennifer Lopez had no idea that Turkmenistan was such a terrible place
What can you do when a notorious dictator hires you to perform? Jennifer Lopez has drawn criticism for accepting a gig to perform for Turkmenistan's current Royale-With-Cheese, Gurbanguly Berdimuhamedow, a name dear to Scrabble players everywhere but nobody else. Turkmenistan under Berdimuhamedow has continued to have one of the world's most appalling human rights records, which Lopez claims to have not known before accepting the gig.
In Lopez's defense, we'd like to offer the following: (1) How many people reading this have ever heard of Turkmenistan, even once? Lopez is American, thereforeBerdimuhamedow just inherited the throne a few years ago, though so far he hasn't made much of an improvement. (3) Alright, so he's a dictator; does that mean he can't have "Happy Birthday" sung to him on his own birthday? Is the baker who baked his cake in trouble over this, too? Gee, maybe if he had Jennifer Lopez singing to him more often, the Grinch's heart would grow back and he'd mellow out and be the chill dictator to the people, ever think of that?