This is Some Quality Garbage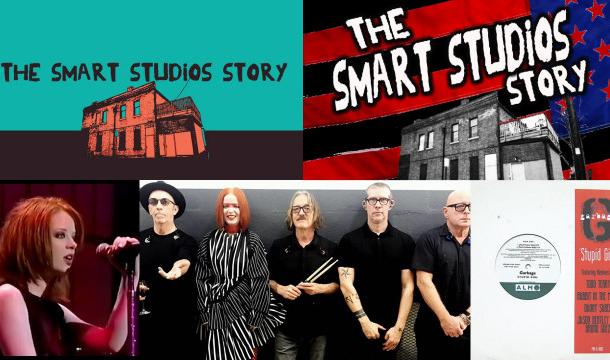 Time for another rabbit hole exploration with Penguin Pete! Spinning our wheel of neglected artists we keep meaning to write about, we draw: Garbage, the Alt-Rock sensation from the Rust Belt state of Wisconsin (shout-out to master author Dodge Zelco out that way!) Garbage is currently preparing to tour with Tears For Fears, a mighty combo of music magic likely to be a tour to remember if you can stand the heat wave.
That is again, Tears For Fears with Garbage opening, start date May 20th 2022 | The Tipping Point World Tour | Cincinnati, Ohio
We'll bookmark TFF till next time (so many artists to write about!) and zoom in on Garbage and their eclectic, but stellar, careers.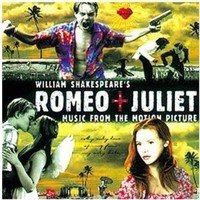 Garbage's #1 single was not "Stupid Girl"
One of Garbage's biggest hits is the single "Stupid Girl" off their debut album. Here it is on the David Letterman Show (and we just talked about 90s TV talk shows last week!), Garbage debuting "Stupid Girl" in a smoldering hot performance.
Now perhaps you might expect that "Stupid Girl" charted well, and it did make it to #2 on the US Alt-Rock, plus #4 on the UK Singles' chart, which just goes to show Garbage has impressive reach. The "Stupid Girl" single is their only BPI Silver certified.
But Garbage has only had one #1 single ever on one chart so far. That song is "#1 Crush," fittingly enough, scoring #1 on the Alt-Rock charts and a measly #20 on the Canadian Singles chart. Its (Marilyn) Manson-esque, hedonistic sound is less radio-friendly, but the mystery of why this is their #1 is explained when you consider it was part of the soundtrack to the 1996 film Romeo + Juliet. Which, hey, Leo DiCaprio swapping spit with anybody would have drawn box office sufficient to cash Garbage's royalty check.
That's just one of many baffling riddles around the band! Garbage is one of those bands with broad international appeal, but never thundering chart success in any one place for long. Probably they chart most consistently in Australia or UK. Lead vocalist Shirley Manson (no relation to earlier-referred-to Marilyn) is from Scotland, so that explains the UK appeal partly.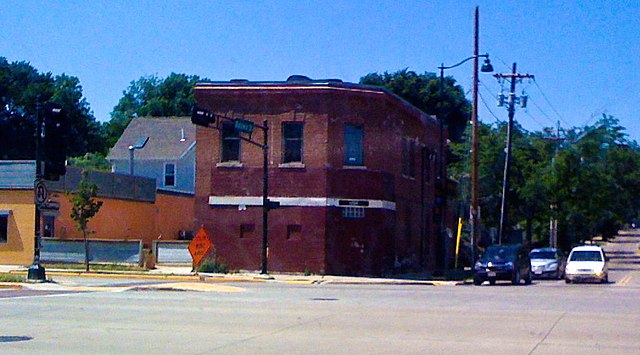 Butch Vig Is Also The Nevermind Man
That's a reference to his production work for Nirvana, on the album that literally changed the rock world in 1991. He also produced the album Gish for Smashing Pumpkins, in the same year. Within Garbage, Butch Vig is the drummer and co-producer, but his extensive production career blooms out of his home base at Smart Studios, Madison, Wisconsin.
Vig's Smart Studios was also the talent behind bands such as Everclear (Sparkle and Fade), Fall Out Boy (Take This to Your Grave), Death Cab For Cutie (Plans), Jimmy Eat World (Chase This Light), Tegan and Sera (The Con), and of course repeated work with Nirvana and his own band Garbage. Not bad for a downtown building which, from the outside, looks like any other nondescript Midwestern pile of bricks. Vig reportedly funded the studio's set-up partly from his earnings driving a taxi.
Which kinda plays tug-of-war with (the US Pacific Northwest) Cascadia's reputation as the founding point for alternative sound and perhaps even grunge itself. Aberdeen, Washington, is secure in being the birthplace of Nirvana, and Seattle in the birthplace of Pearl Jam, but some of that authentic rusty music was destined to be piped in from the Rust Belt.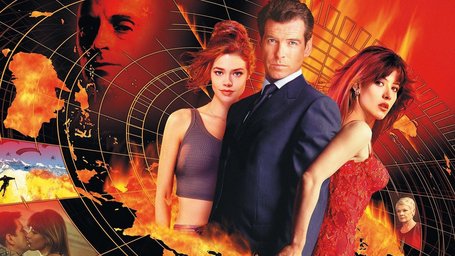 Garbage is also a Bond band
The Bond bands… I will have to write those someday (and remember to come back here and link it when I do), are bands with a James Bond theme song to their credit.
Garbage's Bond theme is "The World Is Not Enough" from the turn-of-the-century film of the same title. Shirley Manson's oily vocals match perfectly with the psychedelic oil spill going on in the film's opening. Why are James Bond movie opening sequences so freakin' weird?
Surprisingly enough, "The World Is Not Enough" never charted anywhere near the US and only made it to #11 on the UK Singles. Once again, Garbage, like lightning, strikes everywhere but never twice in the same spot.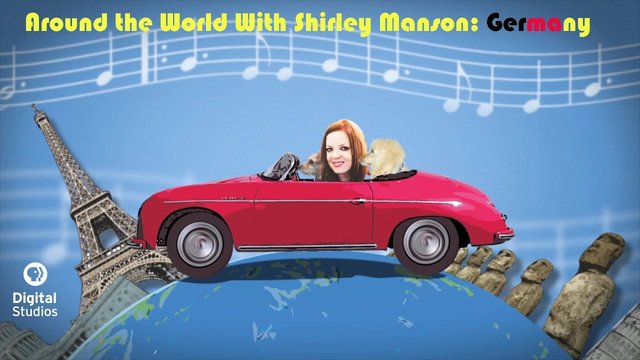 Shirley Manson Teaches You About the Music of Germany
Out of the clear blue, there was apparently this show called Pancake Mountain, which had Manson on the show for a number of guest spots, though only one was ever released. The show was a Washington D.C. cable access show back in the 90s (and you know we're talking about cream of the crop TV just with that credential), in which Shirley Manson presents an "Around the World" series starting in Germany, to teach all about German music. There is a clip from this.
There's still a dedicated website to this show, and you can see Shirley Manson's episode here.
This Concludes Our Garbage Tour
Garbage is one of those unique and interesting bands that comes along once a decade. Nobody can really classify them (seriously, what genre are they?), they just do their own thing using methods that shouldn't work, but they do.