Olivia Newton-John from Xanadu to Grease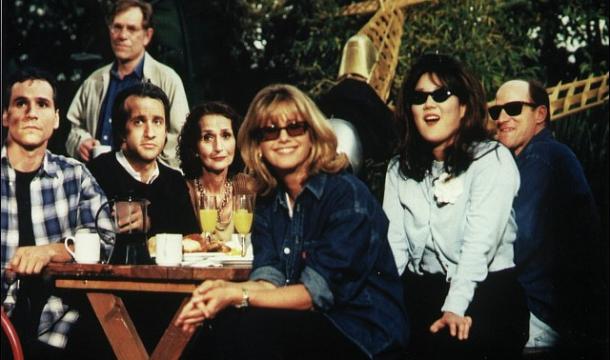 Last week, about August 8 2022, we were just about to write about Adult Contemporary pop star Olivia Newton-John, prompted by August 2nd 2022, which marked the 42nd anniversary of the song "Magic" breaking into the #1 spot on the US Billboard Hot 100. This particularly haunting 1980 single became one of the top hit singles of the year next to Pink Floyd's "Another Brick in the Wall, Part II," and - wait for it - Blondie's "Call Me." The single "Magic" was recorded as part of the soundtrack for the notorious box-office bomb - but now cult classic - Xanadu.
Then news of her passing broke, and scuttled that plan, so we fell back on a filler piece. Since, you know, every other blog on the Internet was writing about Olivia Newton-John now. So instead, we will try to make the era of Olivia Newton-John's rise to fame come alive for modern audiences. Which starts, again, with Xanadu.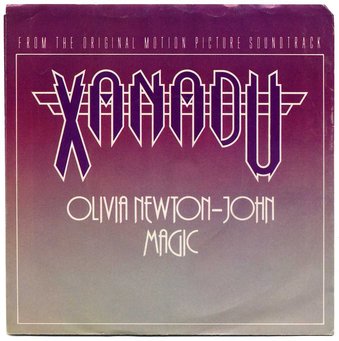 Xanadu - the soundtrack!
Ironically, the failed glam roller-disco musical did not torpedo Newton-John's career, even though she was the lead star. For a typical review, consult the Cinema Snob's review of Xanadu. Even though Xanadu does have a tiny cult following to this day (it's kinda corny nostalgia now for the whole disco era, of course), this is another case like Heavy Metal (released the very next year, what are the odds?) where the soundtrack is many times more popular than the rest of the movie.
Further down this rabbit hole, it just gets weirder.
Besides "Magic" being a #1 hit, there was also O.N.-J.'s duet with Cliff Richard, "Suddenly" (#20 Billboard) and Electric Light Orchestra's hits "All Over the World" and "Alive" (#13 and #16, Billboard). Even the theme song to Xanadu itself - a duet between O.N.-J. and ELO - hit #8 on the US Billboard Hot 100 and stayed there for ten weeks.
The strange part is, if you showed Xanadu to modern audiences and asked them to guess what decade it came out, they'd say the '70s. Of course it looks like the '70s, with '70s-style roller-disco and ELO and OLJ and even Gene Kelly in here for reasons nobody could begin to explain. But it came out in 1980, contemporary with Blondie and Pink Floyd, just minutes too early to catch the dawn of MTV. What is going on here is that the cultural shift from the end of the '70s to the beginning of the '80s was razor sharp.
The lid was slammed shut on all things disco faster than you can say "Disco Demolition Night." But before we leaped from self-absorbed disco culture to the rebellious years of punk and metal, we needed an interim, bridging culture. And we grasped the nearest one we could find.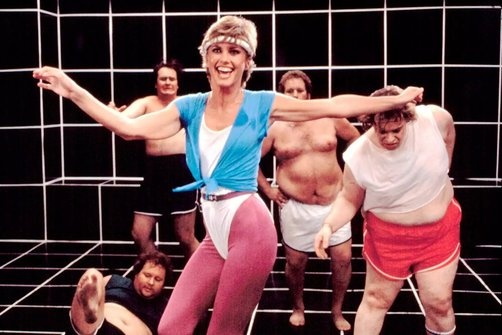 The Brief Glam Trend
The odd thing is, there was a cross-over period in culture which overlapped the '70s and '80s. The idea of rock and roll, as a unifying sound for the Boomer generation, got played up in glitzier reiterations until a whole subgenre was all about the glamour and stardom of the medium itself. This scaled along from rock operas like Tommy to The Wall, but also gave us films like Flashdance and Fame, later to spawn a TV series of the same name, all about inner city kids jazzer-cizing their way to Broadway stardom. It gave us the glam and stadium rock genres.
What this mini-movement did is it united a fun activity everyone wanted to do (get on the dance floor and boogie) with a self-improvement motif (good exercise!) to substitute for a greed motif (you'll be a famous star!). You'll note, the Flashdance craze and the million moms at the mall signing up for Jazzercize classes rode its due course to the point that a Peanuts cartoon had to mock it.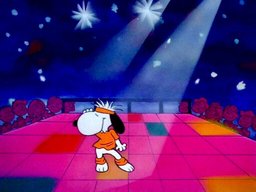 In doing so, you'll spot FlashBeagle dancing up a storm on a classic lighted-squares disco dance grid and accompanying glittering disco ball. Disco was NOT dead after all! For about the years 1980 to 1983, it got gentrified instead.
Well, reasoned the pop culture of the early '80s, if we're all going to be famous dancers, then we'd all better get in shape. Suddenly, legwarmers clad every female calf for a whole eighteen months, along with sweatbands around every forehead. What's that I hear? Another hit Olivia Newton-John singe in the works?
The song "Physical" hit the #1 spot on the Billboard Hot 100 and stayed there for ten weeks. Once again, Olivia Newton-John had evolved with the times. Both Grease and Xanadu have more in common than just being musicals; they are both nostalgia pieces for a specific time and place. One the bobby-sox 1950s nostalgia wave, and one the just-past roller-disco wave. But with "Physical," OL-J saw the next wave coming and decided to get on top of it first.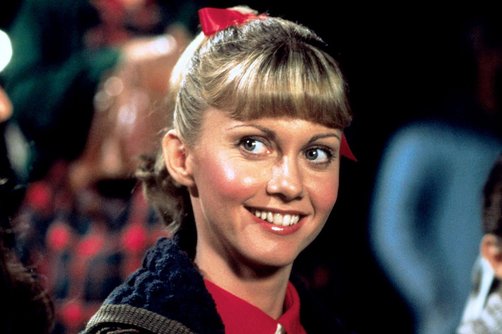 Part of Grease Was From Australia
Now we circle back to the movie musical that was OL-J's most famous role. As Sandra Dee across the malt shop table from John Travolta's Danny Zuko, the pair not only represented the poster couple for late-70s / early-80s music, but magically became authentic 1950s US teenagers straight out of Happy Days. And it only took an Australian to realize it.
*needle scratch* That was John Farrar, music producer and songwriter, who not only wrote the bulk of OL-J's top hits but produced most of her albums too. OL-J herself was a British-born Australian, and first met Farrar on the set of The Go!! Show, an Australian sort-of-answer to American Bandstand and Top of the Pops. But yes, Farrar wrote "Hopelessly Devoted to You" and "You're the One That I Want," two of the signature hits from Grease.
Not only was Grease a runaway hit, but Olivia Newton-John was one of the few actresses or singers who could pull this off. They needed somebody who could balance out the heavyweight star presence of John Travolta. Her sweetness and light balanced out Travolta's darkness and brooding, while her energy matched his. She was the perfect yang to his yin.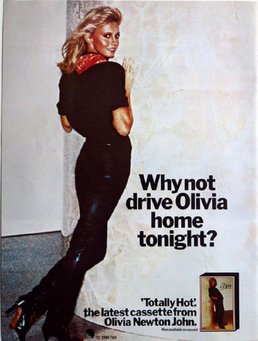 Olivia Newton-John Had An Unstoppable Career
Modern readers might underestimate just how long she was working. Her first film role was 1965's Funny Things Happen Down Under, and her last was 2020's The Very Excellent Mr. Dundee, reprising Paul Hogan's '80s Crocodile Dundee fame. Her debut studio album If Not For You dropped in 1971; her final was Friends For Christmas in 2016. She started performing at the age of just 14, forming a girl group with some chums to perform at a coffee shop. Entertainment was in her blood from day one.
Not only did Olivia Newton-John's singles chart reliably throughout the 1970s and 1980s, but she accomplished a record run of seven consecutive hit #1 singles from 1974 to 1976. Yet she fits curiously right in between the 70s and 80s, with the kind of image that, frankly, would be a tough sell in today's socio-economic climate. Olivia Newton-John, her whole career long, had this super-wholesome image, which typecast her a bit and kept her boxed into the rapidly-disappearing culture she'd conquered. You can find some deep rabbit-hole explorations of many of her lesser-known projects at her fan site, Only OIivia.
By the way, Xanadu maybe wasn't such a good idea at the box office, but it did become a fantastically successful stage show, which is exactly what it should have been in the first place. That was the problem was that it didn't turn out well as a film. But no matter now, since she lives on forever as Terpsichore, a goddess of dance and chorus. Nobody is about to take that title away from her.