Totally Bizarre Opening Acts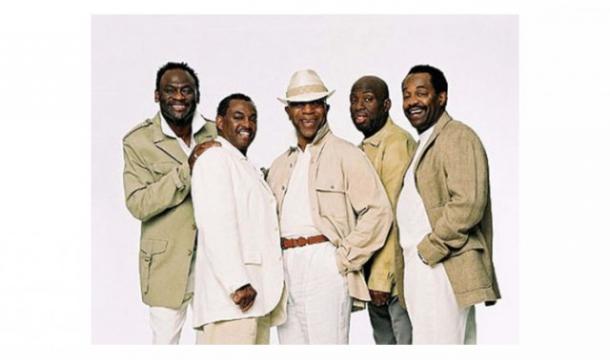 Following last year's vitriol-spewing memoir, it appeared as though Morrissey may have finally used up all of his power to shock. But proving that you should under-estimate the eternal miserablist at your peril, he stunned everyone this month when he confirmed that veteran Vegas crooner Tom Jones and even more bizarrely, goody-two-shoes Cliff Richard, would be joining him for two US shows later this year. But he's certainly not the only artist to throw a curveball when it comes to support acts. Here's a look at five of the most bewildering mismatches.
We Are Scientists/We Are Scientists
New York trio We Are Scientists positioned themselves as indie-rock's most limelight-hogging outfit in 2007 when they embarked on their UK tour across the university circuit. Indeed, in a move which suggested they may soon change their name to We Are Scientologists, the band first took to the stage to deliver a 'Brain Thrust Mastery' seminar which aimed to show their fans the path towards 'taking instantaneous control of their physical, academic, sexual, medical, psychological, historical, emotional, intellectual, financial, theoretical and automotive destiny.'
Eels/Ventriloquists
Mark Oliver Everett and co. could take up this whole list, having tested the patience of their fans with a number of surreal and random opening acts over the years. In 2003, they invited a balding elderly funk DJ named MC Honky to warm up the crowd. In 2008, they screened the BBC documentary, Parallel Worlds, Parallel Lives, in full before coming on stage. While in 2013, they were supported by a demented clown called Puddles Pity Party. But it was their penchant for low-rent unconvincing ventriloquists during their 2010 tour which appeared to baffle audiences the most.
Einsturzende Neubauten/Showaddywaddy
German outfit Einsturzende Neubauten became industrial music pioneers with their abrasive blend of unlistenable vocals, white noise and percussion produced by various scrap metal objects. So who better to open for them at a London show in 1987 than a bunch of old-fashioned Teddy Boy revivalists. Many presumed that the strange choice was merely a tactic to make the Berlin quintet look better. If true, then it was a tactic which backfired when Showaddywaddy reportedly blew them off the stage.
Keen to be accepted as serious musicians, The Monkees invited the then-virtual unknown Jimi Hendrix Experience to open for the band during their 1967 US tour in a blatant bid to gain some credibility. Incredibly, despite believing that the cheeky chappies' infectious brand of pop was 'dishwater,' the future psychedelic rock god took up the offer and went onto confuse and bewilder a whole army of teenyboppers before walking away from Monkeemania having played just eight of the 29 scheduled dates.
Funk legends Kool & The Gang appeared somewhat bemused themselves when they were asked to open for hard rock icons Van Halen on their 2012 North American reunion tour, revealing to Billboard that it was 'an interesting combination which caught us by surprise.' David Lee Roth's idea to bring together two wildly different 80s charts acts may have sounded slightly absurd on paper but with both bands' back catalogues tailor-made for partying, the odd pairing proved to be so successful that the tour was extended to an additional 18 dates.