Five World Cup Songs That Don't Totally Suck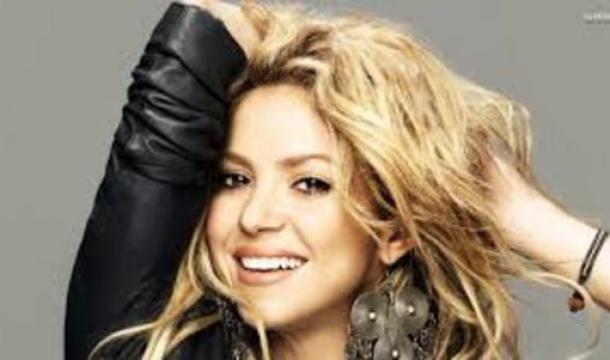 The World Cup may be regarded as the pinnacle of the beautiful game, but as evident by Pitbull and J-Lo's trashy official theme for Brazil 2014, "We Are One (Ole, Ola)," its musical accompaniment is usually as dodgy as the FIFA committee. However, not every football anthem deserves the red card treatment. In honor of the four-week tournament kicking off this month, here are a handful of tracks which still remain listenable once the Jules Rimet trophy has been lifted.
New Order-- "World In Motion"
Liverpool winger John Barnes' previous attempt as a rapper had resulted in one of the worst football records of all time. Meanwhile, Manchester electro New Order had readily admitted they had hardly any interest in the sport at all. Expectations weren't exactly high then for their unlikely collaboration with comedian (and Lily's dad) Keith Allen, "World In Motion." And yet its anthemic blend of Italo house chords, terrace chants and sampled commentary, not to mention Barnes' laid-back delivery, proved to be one of the defining moments of Italia '90, providing the soundtrack for England's semi-final run and scoring the band's one and only UK chart-topper in the process. No-one has come even close to reproducing its majestic quality since.
The Lightning Seeds feat. Baddiel & Skinner - "Three Lions' 98"
Tapping into the whole Cool Britannia zeitgeist, indie-pop quintet The Lightning Seeds and laddish comedians David Baddiel and Frank Skinner first recorded England's most popular football anthem for 'Euro 96. But by updating the song's references, mentioning the country that the 1998 World Cup was staged in (France) and changing the previous '30 years of hurt line' to something less specific, "Three Lions" became the first song to top the UK chart on two separate occasions with two sets of different lyrics. A 2010 South Africa reworking featuring Robbie Williams and Russell Brand didn't quite make the same impact. But for nearly a decade, this jaunty Britpop sing-along was inescapable.
Shakira-- "Waka Waka (This Time For Africa)"
Married to Barcelona defender Gerard Pique, Shakira perhaps had more right than most to record a song celebrating the joys of football. Whereas most official World Cup themes are forgotten about by the time they've been performed at the opening ceremony, "Waka Waka (This Time For Africa)," took on a life of its own, racking up an incredible 700 million views on YouTube, reaching number one in over 16 countries and even entering the Top 40 in the notoriously soccer-phobic US. The Colombian has tried to strike gold twice with this year's "Dare (La La La)," but while it's certainly an improvement on Mr. Worldwide's offering, it can't compete with the triumphant blend of hip-swinging soca beats, Afrobeat guitars and traditional African chants here.
Dario G - "Carnaval de Paris"
Having tackled Dream Academy's "Life In A Northern Town" on their breakthrough hit, "Sunchyme," British dance trio Dario G then opted for something a bit more ambitious on their follow-up, namely representing the national music of each and every one of the 32 competing countries in France '98. What sounds like a chaotic mess on paper, in fact turns out to be a cleverly-structured and hugely uplifting celebration of diversity which features everything from the bagpipes of Scotland to the steel drums of Jamaica to the spoons (yes, spoons) of England.
Fat Les - "Vindaloo"
Proving what a boom time 1998 was for great World Cup songs, "Vindaloo" saw mischief maker Keith Allen round up the likes of Blur's Alex James, artist Damien Hirst and future Little Britain star Matt Lucas for a comedy song apparently named after the British football fan's favorite dish, which somehow managed to be surreal and strangely patriotic at the same time. Allen's Ian Dury routine, the utterly basic 'na na na chant,' the "Bittersweet Symphony" video pastiche - everything about "Vindaloo" is utterly ludicrous and yet it remains one of football's most entertaining guilty pleasures.