Unlikely Dream Teams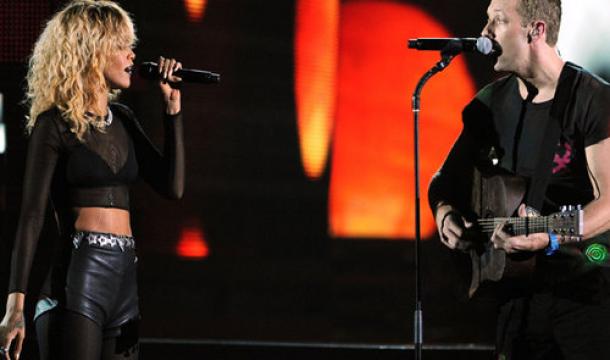 A meat-dress wearing electro-pop megalomaniac wouldn't be the most obvious duet partner for an 86-year-old big band crooner. But despite the obvious chasm in age, style and attitude, Lady Gaga's contribution to Tony Bennett's 2010 LP, Duets II ("The Lady Is A Tramp") proved to be an unlikely success - so much so that the pair recently confirmed that they are now working on an entire album together. Here's a look at five other unlikely collaborations that looked like a nightmare on paper, but instead turned out to be a dream team pairing.
Nick Cave-& Kylie Minogue-- "Where The Wild Roses Grow"
He was a doom-laden post-punk troubadour who had once battled a heroin addiction. She was a former soap opera actress who had become the Stock, Aitken and Waterman production line's biggest pop princess. Two of Australia's biggest musical exports couldn't have been more polar opposites and yet the latter proved to be the perfect foil for the former's typically unsettling brand of murder balladry on this 1995 single. Adopting the role of Elisa Day, a Wild Rose who had been killed in order to preserve the memory of her beauty, Kylie was unrecognisable from the shiny happy teen famed for such bubblegum pop as "I Should Be So Lucky" as she duetted from beyond the grave with Cave's cold-blooded murderer. Most of the fans who had grown up singing her songs into a hairbrush were slightly repulsed at the time, but "Where The Wild Roses Grow" remains one of the most majestic songs of her career.
The KLF & Tammy Wynette-- "Justified & Ancient"
The stunts that made them infamous (burning a million pounds in the name of art, dumping a dead sheep at a BRIT Awards after-party) were still a year away. But even so, anarchic acid-house duo The KLF were still an unexpected fit at the time for the first lady of country music, Tammy Wynette. Many critics felt that such an old-school choice of lead vocalist was merely a marketing ploy, but the circumstances behind the track didn't really matter. Quite simply, "Justified and Ancient" is one of the most enjoyably ridiculous singles of the early 90s, from the Jimi Hendrix-sampling riff to the tribal chants of 'mu mu land' to Wynette's timeless vocals. In the end, it proved to be the last major hit for both parties, but what a way to go out.
Aerosmith-& Run-D.M.C. - "Walk This Way"
An obvious one for sure, but the impact of the New York hip-hop trio's hook-up with the debauched 70s rockers is still reverberating today. Previously a No.10 hit for Aerosmith back in 1977, "Walk This Way" then became iconic when producer Rick Rubin had the masterstroke brainwave of fusing its classic blues riff and Steven Tyler's yelping tones with Adidas' most vocal supporters. Not only did the track resurrect Aerosmith's career from the dead and launch Run-D.M.C. onto the global stage, but it also catapulted rap into the Billboard Top 5 for the first time ever. We'll try and forget the fact that it also probably spawned the whole nu-metal genre in the process too.
Coldplay-& Rihanna-- "Princess of China"
Despite their 'indie-bedwetter' reputation, Coldplay certainly haven't been averse to stepping outside their comfort zone since overtaking U2 as the world's biggest stadium rock act, whether it's recruiting Brian Eno as producer for their last two studio efforts or joining forces with Jay-Z on the surprisingly decent "Lost." But there was still a certain amount of scepticism when it was revealed that the astonishingly prolific Rihanna was to feature on 2011's Mylo Xyloto. But having already penned tracks for the likes of Jamelia and Beverley Knight, Chris Martin wasn't that much of a stranger to the concept of female R&B as you might think and accompanied by an array of moody shimmering synths and an inspired Sigur Ros sample, "Princess of China" was that rare occasions when a superstar duet lived up to its billing.
Ke$ha-and Iggy Pop-- "Dirty Love"
Ke$ha's claims that her second album, Warrior, was going to be a raw and guitar-based affair didn't hold up to much scrutiny with most of its 12 tracks instead continuing to wring every last bit of mileage out of her whole trashy Valley Girl electro-pop persona. But she did stay true to her word at least once with "Dirty Love," an unexpectedly convincing -garage-rock throwback which saw her more than hold her own against one of the era's most iconic figures. A few more duets with rubber-faced 70s rock frontmen and Warrior might not have turned out to be such a huge fat flop.