Supermodels Turned Singers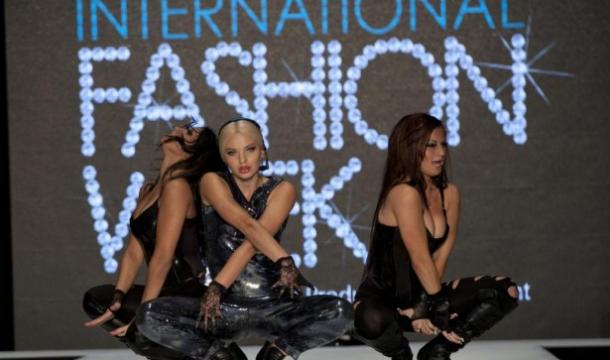 Former Victoria's Secret Angel Gisele Bundchen risked the wrath of The Kinks fans earlier this year when she recorded a cover version of their iconic 60s hit "All Day & All Of The Night" for an H&M ad campaign. But she's certainly not the first supermodel to turn their hand to singing in a bid to prove that their talents extend beyond walking in a straight line. Here's a look at five who temporarily swapped the catwalk for the recording studio.
Naomi Campbell
The serial mobile-phone thrower made a genuinely serious bid to become a fully-fledged pop star in 1994 when she recruited the likes of Youth (The Verve, Paul McCartney), Irish singer-songwriter Gavin Friday and Bomb The Bass' Tim Simenon to produce her debut album, Baby Woman. But perhaps understandably, given her volatile tendencies, not one of them had the courage to inform her she couldn't sing and following a string of disastrous reviews, it failed to chart any higher than No.75 in her UK homeland.
Kate Moss
One of the most prolific models-turned-musicians, the face of 1990s heroin chic began her fairly unremarkable pop career playing tambourine on Oasis' Be Here Now, before duetting with Bobby Gillespie on Primal Scream's cover of "Some Velvet Morning" in 2003. Since then, she's performed on The Lemonheads' "Dirty Robot" and co-written four tracks with her crack-addled ex-boyfriend Pete Doherty for Babyshambles' second album, Shotter's Nation, but has so far offered little evidence that she should pack in the day job.
Agyness Deyn
Following in the indie fan-girl footsteps of Moss, one of the newer breed of supermodels, Agyness Deyn, hooked up with a British guitar band, the virtual unknown Five O'Clock Heroes, in 2008 after becoming disillusioned with the industry that had launched her to fame. But her girlish tones couldn't save the first single from their second album, Speak Your Language, from drifting into plodding pub-rock hell, while a brief stint in the terribly-named glam punk trio Lucky Knitwear was equally underwhelming.
Caprice
Best-known for her eye-catching work in the Wonderbra ads, Caprice bucked the usual moonlighting model trend by actually releasing a listenable single in 1999 with "Oh Yeah," a polished slice of electronic pop which sounded like a watered-down leftover from Madonna's Ray Of Light. But she still struggled to convince anyone to buy it and after belatedly following it up with "Once Around The Sun," a dreary acoustic ballad penned by one-hit wonder Chesney Hawkes, she retired her musical ambitions. -
Carla Bruni
But the only supermodel to make the transition into the pop world appear effortless is Carla Bruni. Formerly the darling of fashion houses Christian Dior, Chanel and Versace and now the wife of ex-French President Nicolas Sarkozy, the Italian-born heiress gave up all the pouting in 1997 to focus on a music career which has seen her collaborate with everyone from Lou Reed to Harry Connick Jr., co-write almost the entirety of Louis Bertignac's comeback album Longtemps and top the French charts with her first three studio albums. -