The Rise of Dubstep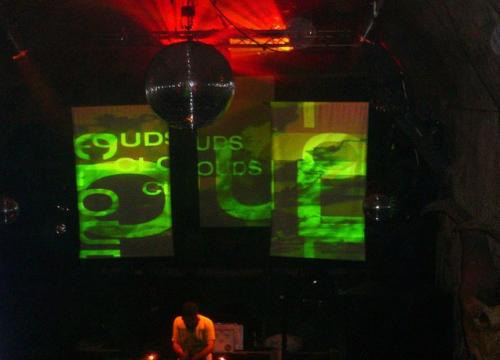 Every few years the world of electronic music gets overtaken by a new sub-genre that borrows from the old, brings in outside influences, and creates something entirely new. Dubstep is one of these, and its popularity has been increasing ever since its emergence around 1998.
Dubstep is described on Wikipedia as, "tightly coiled productions with overwhelming bass lines and reverberant drum patterns, clipped samples, and occasional vocals". It has also been irreverently described as "music that white people can finally dance to", and the characteristic bass drops were recently described on popular social networking site as:
"First, the 'drums' start beating, then they beat faster, then they beat a bit faster, then a bit faster then they stop. Then someone says something, and Optimus Prime takes a shit."
Early Origins of Dubstep
DJs like El-B, Steve Gurley, Oris Jay and Zed Biashe are generally credited as created the dubstep style in and around 1998 – 2000 in the nightclubs of South London. Ammunition Productions, who ran the influential club Forward>>, first coined the term "dubstep" and began circulating it, trying to generate wider appeal for the fledgling genre and the DJs they promoted.
In this sense, dubstep is a "manufactured" music genre that was engineered from the top down after the huge success of genres like electro and drum & bass.
The Evolution of Dubstep: 2002 – 2008
In 2003 DJ Hatcha was one of the foremost figures in the dubstep scene, playing cutting-edge dubstep on his radio show on Rinse FM and at Forward>>. Soon, a south London collective made up of Digital Mystikz (Mala and Coki), Loefah and MC Sgt Pokes began playing their own brand of dubstep, which brought in influences of reggae, dub and jungle bass – three influences which dramatically drove the development of the genre.
By summer 2005 Forward>> was putting grime and dubstep DJs at the forefront of their lineups, and staging large events that focused on dubstep. One of the major events which thrust dubstep into the mainstream was an event organized by former Radio 1 DJ Mary Anne Hobbs called Dubstep Warz – a collaboration which later released the compilation Warrior Dubz, which became a seminal record for the genre.
Features of Dubstep
Dubstep has a number of distinctive features which set it aside from other genres of electronic music, namely:
Syncopated, shuffling rhythms, which often involve triplets usually in the range of 138-142 beats per minute, with a snare or clap inserted every third beat in a bar.
Wobbling bass, which is usually one deep, low bass note that is oscillated using a low-frequency oscillator, producing a deep vibration in listeners' chests.
Bass drops, which are switches between two rhythm or bass lines, and are particularly significant in dubstep.