Never Live It Down : Notable Career-Killing Moments In Music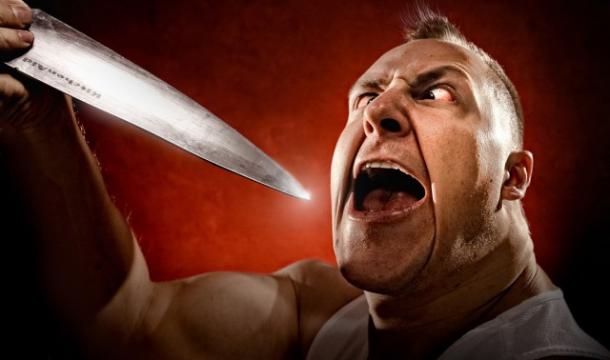 Sure, everybody has a bad day. But in the performing arts, one bad day could be all it takes to wipe out your previous fame and make you, in the eyes of the public, a rat's whisker away from the sewer of obscurity once again. Here, some music celebrities who fell from grace, and the sleds they rode on the way on down...
What killed her: One bad button press
How about you get caught lip-synching on your big live TV break? That's what happened to Simpson, whose background tape started playing the wrong song during her 2004 Saturday Night Live onstage performance. She followed this up with an equally awkward performance at a football game, where her off-key singing drew boos from the stands. Her career was down for a one-two count, despite having had a platinum-selling album Autobiography in 2004 and having her own reality show on MTV. Here's where we'll mention Milli Vanilli and their 1990 humiliation, because they don't rate their own paragraph even in this article.
What killed them: Switching lead singers
Here is Sepultra under Max Cavalera with their 1986 hit "Troops of Doom":
Now here's the same band under Derrick Green in 1998 (with "Against" from the album of the same name):
Now, you still have to say it sounds damned good... but the vocals definitely turned off their old fan base. It completely changes the sound as soon as the vocals kick in. You can clearly see the effect of Cavalera's departure on the band's chart history: single-digit singles charting and platinum and gold selling albums before; dead air after. By the way, Cavalera had a personal tragedy in the family only months before a personnel dispute drove him to quit, so maybe you could go easy on the guy, hey?
What killed them: Fear and Loathing in Barbados
Happy Mondays had a pair of #5 charting hits on the UK Singles pole - "Kinky Afro" and "Step On"... (we hunted down the original MTV video just for you)
- and then began recording the fateful Yes Please!, which went so far over schedule and budget that their label, Factory Records, went bankrupt. Meanwhile the story of the actual recording on the isle of Barbados reads like a Hunter S. Thompson story: trying to shake heroin addiction, ended up with a crack addiction, living in the swimming pool under furniture forts, selling all the furniture to pay for more crack, broken arm, paragliding, holding the masters hostage while demanding more money from the label, and did we mention that they forgot to write any lyrics? Happy Mondays wouldn't release another studio album 'til 2007. Gee, wonder why?
What killed them: They couldn't come up with another "Come On Eileen."
In one of the most fated one-hit-wonder stories ever, "Come On Eileen" took the Midnight Runners to the top of the charts worldwide, darned near defining the sound of the year 1983. Then they took two years producing their next album... can you see this coming? Instead of radio-friendly bubblegum pop, Don't Stand Me Down album was experimental, slow, soulful, thinky, long-haired, progressive...
The fans were not content. This album, which clearly did not have a "Come On Eileen" on it, was abandoned in droves, and the Midnight Runners Dexy sank like rocks soon after.
Last but least... Phil Spector
What killed him: A bad reaction between "River Deep - Mountain High" and the rats already gnawing at his brain's wiring.
Phil Spector, history has proven out, is a man haunted by demons, no mistake. And more than one biographer (chief among them Michael Billig) has opined that the point where he began his long descent was the day he walked into the recording studio with Tina Turner to record "River Deep - Mountain High." It was a troubled production already, what with having to pay two hundred grand to Ike Turner just to stay away from the studio. But the single failed to chart in the US, and Spector, who had had so much success before that he could basically rest on his laurels for the rest of his life, withdrew from the music business altogether and turned to the obsessions that would lead in a straight line to putting a bullet in Lana Clarkson's head.