The Greatest Posthumous Duets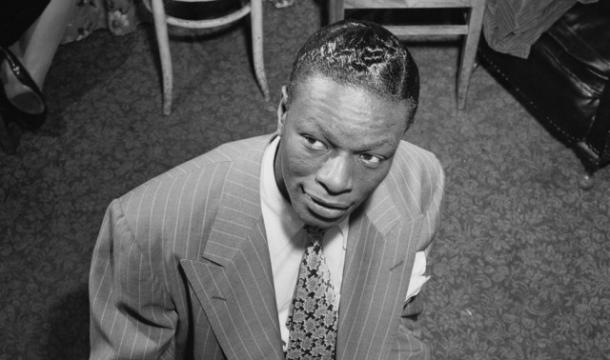 The death of an artist doesn't always mean the death of a career. Tupac has famously had more hits since his murder than before it, Ray Charles won eight Grammy Awards a year after his 2004 passing, while according to Forbes magazine, Michael Jackson made an astonishing $160 million in 2012, three years after shuffling off this mortal coil. Of course, one of the most effective ways of extending a star's earning power is the posthumous duet and while some are undoubtedly tacky - Susan Boyle and Elvis Presley being the most recent example - some do manage to preserve the star's legacy rather than tarnish it. Here's a look at five of the best collaborations from beyond the grave.
Aaliyah-feat. Drake--"Enough Said"
Drizzy's blatant obsession with the late R&B star does admittedly border on the creepy but ignore his rather clunky opening line about ex-Manchester City striker Balotelli and this gorgeously hazy electro-R&B offering is certainly worthy of sitting alongside the best of Aaliyah's work with Timbaland. Released just a few months later, the loathsome Chris Brown's shameless attempt to jump aboard the 'Baby Girl' bandwagon was a masterclass in how not to do it.
Lauryn Hill-& Bob Marley-- "Turn Your Lights Down Low"
The then-partner of Bob Marley's fourth son Rohan, Lauryn Hill had more right than anyone to duet with the reggae icon on the slightly misguided 1999 remix album, Chant Down Babylon. Thankfully, their chilled retooling of Exodus album track lived up to its star billing and also proved to be the former Fugee's last great musical contribution before descending into tax-evading reclusiveness.
Nas-feat. Amy Winehouse-- "Cherry Wine"
A close friend of the troubled star, Nas was initially reluctant to use Amy Winehouse's vocals after she became the latest member of the dreaded '27 Club' in 2011. But following the positive reaction to their collaboration on her posthumous collection, Lioness: Hidden Treasures, he thankfully relented and allowed the world to hear this jazz-tinged standout from his 2012 LP Life Is Good.
Natalie Cole & Nat King Cole--"Unforgettable"
Keen to establish her name without being accused of riding on her father's coattails, Natalie Cole had been fairly hesitant to record any material even associated with the big band legend but eventually caved in on 1991's tribute album Unforgettable…With Love, the highlight of which was this timeless cover of his 1951 orchestral classic.
Tupac-& Elton John-- "Ghetto Gospel"
Continuing producer Eminem's unlikely affiliation with Elton John, this 2005 single paired the Rocket Man's vocals from 1971's "Indian Sunset" with a rally cry to end the war on the streets recorded by Tupac before his untimely demise in 1996. It may have looked like a mismatch on paper, but "Ghetto Gospel" went onto give the rapper one of his biggest international hits.